Celebrating 5 Years with Family
Posted by Holly Pflugh on Monday, February 15, 2016 at 6:09 PM
By Holly Pflugh / February 15, 2016
Comment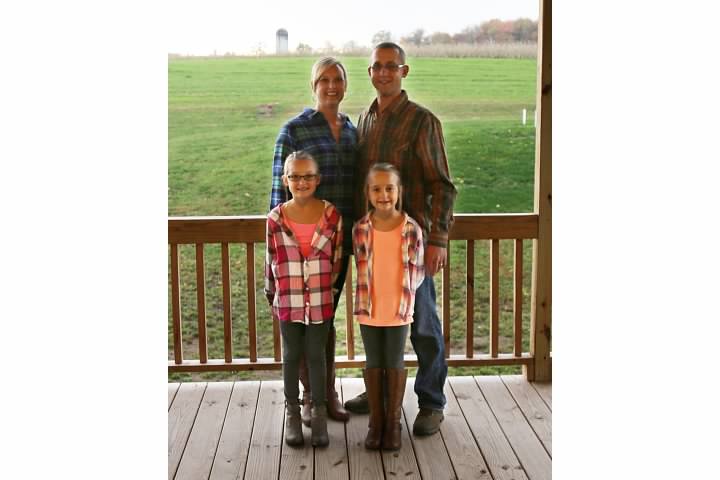 This month my dear friends and colleagues, Pete & Julie Sebock, are celebrating their 5 year business anniversary since opening Clear Choice Enterprises. I am honored to have been a part of their journey since the beginning.

In line with looking back at how far they've come, I wanted to give you a little insight into where I fit into their story and how I became an agent. I was recently interviewed about my journey as an agent with Pete and Julie. I thought I would share with you here.

Q: When did you become a Real Estate Agent?
A: I became a licensed real estate agent in 2010.

Q: Why did you become a Real Estate Agent?
A: My family history is in real estate so it only seemed fitting this is where my journey would lead me. My Admin business degree lead me to a career in the mortgage industry as a loan officer, I then easily transitioned into the real estate side of things after taking a few years off to raise my girls.

Q: When did you meet Julie & Pete?
A: I have been friends with Pete and Julie for many many years, our friendship has only gotten stronger and better as we continue our business journey together!

Q: What made you decide to work with them?
A: We hold many of the same values and once they determined what we wanted to stand for in business it was only natural that I went right along with them in this venture!

Q: How have you changed as an agent over the years?
A: Experience definitely matters in all aspects in life, I would say more so in my journey as a real estate agent. I have evolved and continue to do so with the growing and changing market we have. My real estate hat per say is on straight and I feel like I continue to keep myself educated and inside the industry I bring a high value to each transaction.

Q: Is there anything you would have liked to know when you got started that you learned later?
A: I am pretty sure I already knew this when I started, but it never hurts to be reminded and get back to the basics. Hard work, consistency and treating people with utmost love and respect will get you as far as you want to go!

Q: How do you feel about where you are right now in your career?
A: I love every minute of where I am in my career, I am currently working on getting
my brokers license to continue my education and better myself for my
clients.

Q: What are your dreams?
A: My dream is to have a successful team of agents who also love what they do and together we bring great value to our community!

Thank you Pete & Julie for the opportunity to join you on this wonderful adventure. I know that we will accomplish great things together for the community.

I am so excited for 2016...a lot of great things in the works and am looking forward to every step of it!!