How to Make a Pet Friendly Home Buyer-Friendly
Posted by Julie Sebock on Monday, February 27, 2017 at 12:21 PM
By Julie Sebock / February 27, 2017
Comment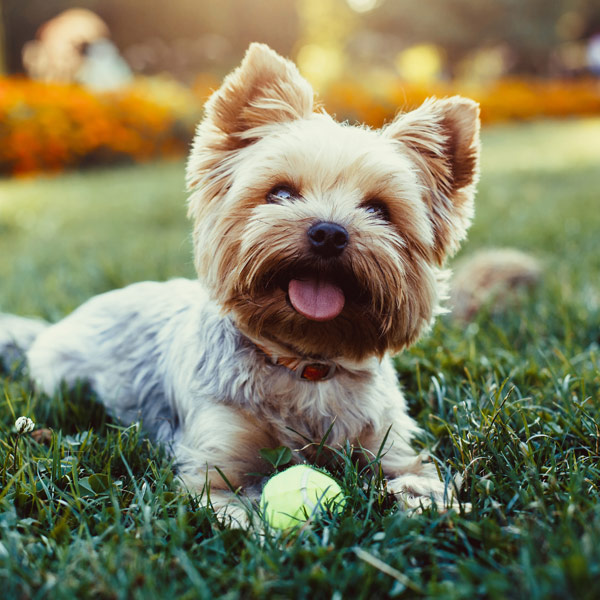 Let's face it: When you bought your dog, you probably weren't thinking about his impact on your home's selling price. But according to TIME, owning a dog or cat can significantly reduce the value of your home. In TIME's example, a condo lost $30,000 on its sale price due to the owners' cats.
It isn't that the housing ma
rket is full of animal-hating buyers. It's just that selling a home is all about first impressions. And a sloppy kiss from a friendly dog — or a nose full of cat dander five minutes into a tour — isn't every buyer's idea of a good time. If you have pets and are trying to sell your house, you have to balance your own life with four-legged friends with a potential buyer's experience in the space.
It would be a shame if man's best friend prevented you from making a sale. That's why we've put together this list of five tips on how to minimize your pet's impact on home tours.
1. Walk the Dog… and the Cat.
When potential buyers are in your house, your pet should be out of it. Even if Fluffy is friendly and your Pomeranian wouldn't hurt a fly, it's hard to predict how a potential buyer will react to a strange animal. Nothing ends a good house tour quicker than a nip on the hand or a scratch on the face — but even minor infractions like licking can give a potential buyer pause. And if they have allergies… forget about it.
You can avoid all these potential pitfalls by arranging for your pet to be out of the house during tours. When has your dog ever turned down a trip to the dog park?
2. Rid Your Home of Litter.
No one likes the way a litter box smells, but if you own a cat you might have gotten used to it. You know who hasn't? Potential buyers. Don't leave a bad smell in their nose: Make sure to relocate the litter box to the garage a few hours before every showing. And
then open a few windows to get the smell out.
3. Pick Up the Toys.
By now, you're probably used to stumbling over your dog's favorite squeaky toy, or getting your feet tangled in your cat's mouse-on-a-string. But for a potential buyer, Fido's drool-soaked bone is a surprising and unsavory experience. Avoid it by designating a particular storage space for your pet's toys. Keep an inventory, and before any tour, find each plaything and put it out of sight.
4. Hire a Carpet Cleaner.
Carpet cleaners and vacuums might have made astronomical progress over the past few decades, but they still often find themselves conquered by Chihuahuas. Instead of obsessing over your carpets before every single showing, arrange to have them deep-cleaned. It will save you hours of time fussing with carpet shampoos and vacuum cleaners. (And it goes without saying: Post-cleaning, try to keep your four-legged friends to hardwood or tile areas.)
5. Lint-Roll Everything. And Clean Up
the Yard.
Potential buyers probably bear no ill will toward your pet. But that doesn't mean they want to spend the rest of the day after touring your house picking cat hair off their clothes. So please: Buy a lint roller. Use it on every fabric surface you think a buyer might touch. Then use it again.
And just because your yard is outdoors, that doesn't mean that you're not responsible for its contents. Your dog might do his business out of sight in the back yard, but it shouldn't be out of mind for you — and it definitely won't be for buyers. Take a shovel to the evidence.
This article was provided by Sam at ABODO