Questions to ask Home Inspector
Posted by Julie Sebock on Thursday, March 22, 2018 at 7:57 PM
By Julie Sebock / March 22, 2018
Comment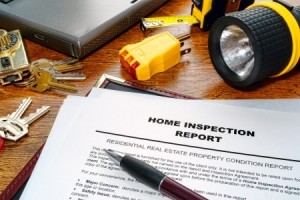 A pre-purchase home inspection is a recommended part of the home buying process. An investment of about $300 to $500 can help you avoid an unexpected defect that could cost thousands of dollars, even tens of thousands, after you sign on the dotted line. Here are some questions to help you select the right home inspector for you:
How long have you been an inspector? How many inspections have you performed? An inspector should be able to provide an overview of his or her qualifications and background as well as some customer referrals. Ask if the inspector is a member of any state or national inspection organizations, such as the American Society of Home Inspectors, or if they have participated in any type of continuing education.
What does your inspection cover? Home inspections typically cover the basic systems of a home, such as the electrical and heating systems, and the roof. If you want more specialized information about a home, such as a radon test, termite report or to certify it has no structural or septic issues, you likely will need to hire a specialist to do those inspections and/or tests.
Do you provide a written report? The answer should be 'yes.' An inspector should be able to provide samples of the written reports they provide their customers. The report on your property should be furnished within 24 hours of the inspection.
Will I be able to attend the inspection? Again, the answer should be 'yes.' And you should consider being there during the inspection. It's a great opportunity to learn a lot about the property you are about to purchase. Some inspections can take two or more hours.
Your inspector will play an important role in the purchase of your home. Here are some more questions that can help you choose wisely.