Should you continue to rent?
Posted by Julie Sebock on Monday, March 26, 2018 at 11:01 AM
By Julie Sebock / March 26, 2018
Comment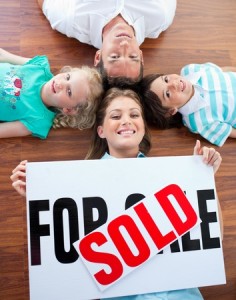 Should you continue to rent or is it time to buy? Generally, the more time you plan to live in a home, the more sense it makes to buy. If you have just moved to a community, renting — at least initially — may be a better option as you get to know different neighborhoods. Another factor: your job. How stable is your employment? Buying could make more sense right now if you aren't thinking about switching jobs, your employer is not reducing its workforce, or if your company isn't planning to move you to a different city or state.
Another way to evaluate the rent-versus-buy decision is the U.S. Breakeven Horizon, compiled by real estate website Zillow.com. This analysis is designed to provide an estimated number of years one needs to live in a home for buying to make more sense than renting. Factors such as expected growth in rents and home values, price-to-rent ratios, and mortgage interest rates are included in the analysis. For a look at the Breakeven Horizon in the area you are thinking of buying, go to this link.
While interest rates aren't quite as low as they were at the end of 2012, for example, they are still quite favorable. Take a look at average mortgage rates since 1971 and you'll see that rates are slowly increasing, so locking in a favorable rate now may be a great strategy for you if you're already considering buying a home. Lower mortgage rates help families stretch their home buying dollars.
Do you have questions about whether buying a home is the right choice for you and your family? We're here to help!